ABOUT JENNA SPARKS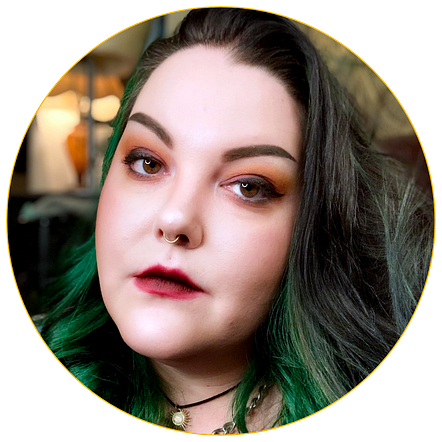 Jenna Sparks is an artist located in Southern California, where she resides with her husband, dogs, and cats and spider named Bronson. Her work can be seen displayed on her mother's refrigerator as well as The Hive Gallery in Los Angeles and The Cocoon in Apple Valley. She's not yet renowned but hopes one day to be comfortably renowned. Like, nothing too intense. Not paparazzi-in-the-bushes of her totally sweet Craftsman style bungalow in New England renowned, but, like, casually-calling-Neil Gaiman-or-Guillermo-Del-Toro-to-dinner-renowned. Oh, and her primary medium is graphite, ink, watercolor, and tears. So many tears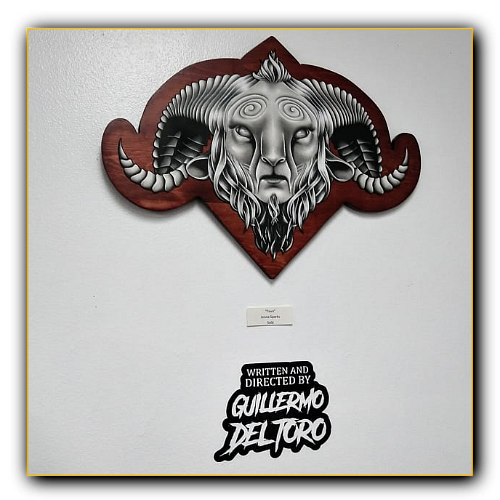 "Q: What encouraged you to work in the mediums you use now?
A: If I'm being a million percent honest, laziness. I played around a lot with paint and other mediums that require a lot of various tools and space. I wanted to delve into something that didn't require a lot of prep and a lot of finishing and cleaning up. So I got a set of graphite pencils and really didn't look back.
But eventually, I found myself wanting to be an advocate for graphite. I've noticed most people who are unfamiliar with mediums always first assume painting as your chosen art form. Not that there's anything at all wrong with painting, but I did get a bit of an enlarged head whenever someone comments that they never would have guessed I work with pencils. Not charcoal or oils or even digital art forms. So for me personally, it's fun to hoodwink people into not really being able to grasp that you can create finished pieces with something that they may not assume initially."

-Excerpt from an interview with Eric Rivera


That's not to say Jenna lacks in big dreams and goals; she's also recently taken on the role of apprenticing as a picture framer, studying and practicing animation, as well as stop-motion animation. She has been twice published for her written fiction and continues to flourish in various mediums and curiosities. Most currently, she also works as a graphic designer. As of 2021, she has illustrated her first book The Missing Unicorn in the Land of the Zombie Fairies by David K. Montoya.

Jenna resides in Southern California, living with a slew of helpful assistants and her amazing partner, musician Joe Sparks, who also composes her progress videos that can be seen Jenna's instagram and Joe's
YOUTUBE
page
. As of now, Jenna can be found making her rounds at horror and comic conventions, working up new pieces, and consistently striving to furtherher creative identity and goals.